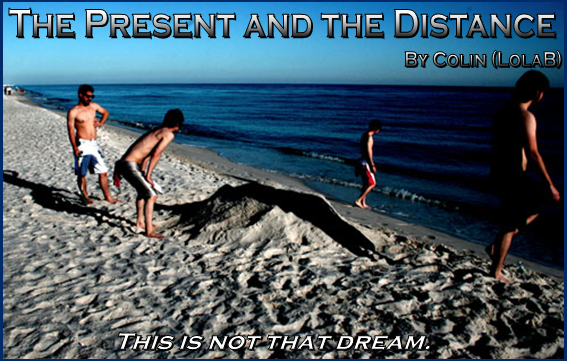 Title: The Present and the Distance
Author:
behindthec
Rating: NC-17
Pairings: Panic: Ryden-heavy, hints of everyone, eventual GSF, a bit of Brendon/Shane
Word Count: ~153,000
Warnings: Minor character death, violence, angst. Also, angst. Did I mention ANGST.
Disclaimer: They belong to Pete each other the island themselves, not me. Fiction, I hope to god. Any similarities to Lost are incidental, as I have never seen the show.
Summary: There is no way to summarize this that doesn't sound ridiculous, so I leave you with my original cheesy!blurb(tm): There are 17,508 islands in Indonesia, about 6,000 of which are inhabited. On August 31, 2008, returning from an Australian tour in the middle of the year's most violent storm to date, a plane carrying Panic at the Disco loses power, veers off course, and crashes into one of the remaining 11,508 islands. This is their story.
Notes (July '08): PLANEWRECKFIC HAS ARRIVED (some may also recognize this from the coconut milk/lube jokes). Initial thanks to
falling_words,
iamiamamachine, and Keri, without whom this would not be happening, as well as everyone else who demanded/begged for this. Title from Hawthorne Heights. Please refer to the soundtrack listing as indicated throughout.